---
The province of Zuid-Holland works closely together with other regions within thematic networks, such as the Air-Quality Initiative of Regions (AIR), the European Regions Research and Innovation Network (ERRIN) and Biobased Delta. These networks are listed below.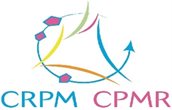 Conference of Peripheral Maritime Regions (CPMR)
CPMR is a European network that aims to influence European policies with a territorial impact. The main focus is on social, economic and territorial cohesion, maritime policy, transport and accessibility. Within CPMR, Zuid-Holland forms part of the North Sea Commission.
Vlaams-Nederlandse Delta
Vlaams-Nederlandse Delta is a Flemish-Dutch partnership: the provinces of Antwerp, Noord-Brabant, Oost-Vlaanderen, West-Vlaanderen, Zeeland and Zuid-Holland. Their aim is to work with the cities, seaports, businesses and knowledge institutes to facilitate projects for the economic-logistical development of the region.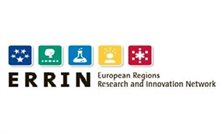 European Regions Research and Innovation Network (ERRIN)
ERRIN is a European network that aims to strengthen regional research and innovation. ERRIN consists of 14 working groups that each focus on a wide range of policy areas such as the Water group, the Health group and the Energy & Climate Change group. The province of Zuid-Holland is represented in ERRIN by the Randstad Region in Brussels..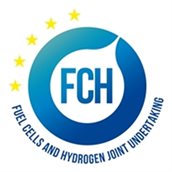 The Fuel Cells and Hydrogen Joint Undertaking (FCH JU) is a public private partnership supporting research, technological development and demonstration (RTD) activities in fuel cell and hydrogen energy technologies in Europe. Its aim is to accelerate the market introduction of these technologies, realising their potential as an instrument in achieving a carbon-lean energy system.
The European Region for Innovation in Agriculture, Food and Forestry (ERIAFF) network was constituted on 2012 as an informal partnership at the initiative of a core group of 17 European Regions, led by the Regional Government of Tuscany, which met on September 20th 2012 in Florence with a strong engagement to facilitate the integration of European policies in favour of innovation in agriculture, food and forestry areas.
Shift2Rail is the first European rail initiative to seek focused research and innovation (R&I) and market-driven solutions by accelerating the integration of new and advanced technologies into innovative rail product solutions. Shift2Rail promotes the competitiveness of the European rail industry and meets changing EU transport needs. R&I carried out under this Horizon 2020 initiative develops the necessary technology to complete the Single European Railway Area (SERA).
The European Chemical Regions Network (ECRN) has the intention to create a greater awareness for the regional dimension with those involved in the shaping of policies in Europe.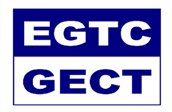 European Grouping of Territorial Cooperation Rhine-Alpine (EGTC).
The EGTC Rhine-Alpine network organisation was founded to represent regional interests in the development of the corridor between Rotterdam and Genoa, to develop joint projects, to share knowledge and to represent the regions in the formation of the European corridor.
Networking for Urban Vitality (NUVit) is a research agenda that assesses the challenges to urban vitality and European infrastructure based on practical experience and case studies. This network sees urban vitality as encompassing all aspects pertaining to economic, social and environmental vitality.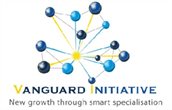 The Vanguard Initiative
The Vanguard Initiative embraces Smart Specialisation Strategies (S3) to boost growth through entrepreneurial innovation and industrial renewal, in particular through pilots and large-scale demonstrators. The Randstad Region is leading a bio-based economy pilot.
International Association of Public Transport  (UITP)
UITP is a leading member of the action cluster on sustainable urban mobility within the European Innovation Partnership on Smart Cities and Communities. In the European Union, UITP brings together more than 450 urban, suburban and regional public transport operators and authorities from all member states and interacts with the European institutions and other organisations. Zuid-Holland cooperates within UITP with members who are public transport authorities and operators, policy decision-makers, research institutes and the public transport supply and service industry.
Polis is a network of European cities and regions working together to develop innovative technologies and policies for local transport. European local and regional authorities have been working together within Polis to promote sustainable mobility through the deployment of innovative transport solutions. The aim is to improve local transport through integrated strategies that address the economic, social and environmental dimensions of transport.