---
9月20日,在启程访问中国之前,南荷兰省省长雅普·斯密特在海牙省府大楼接见了前来拜会的中国驻荷兰大使吴恳。Visit of the Chinese Ambassador to the Province of Zuid-Holland.
20 September 2016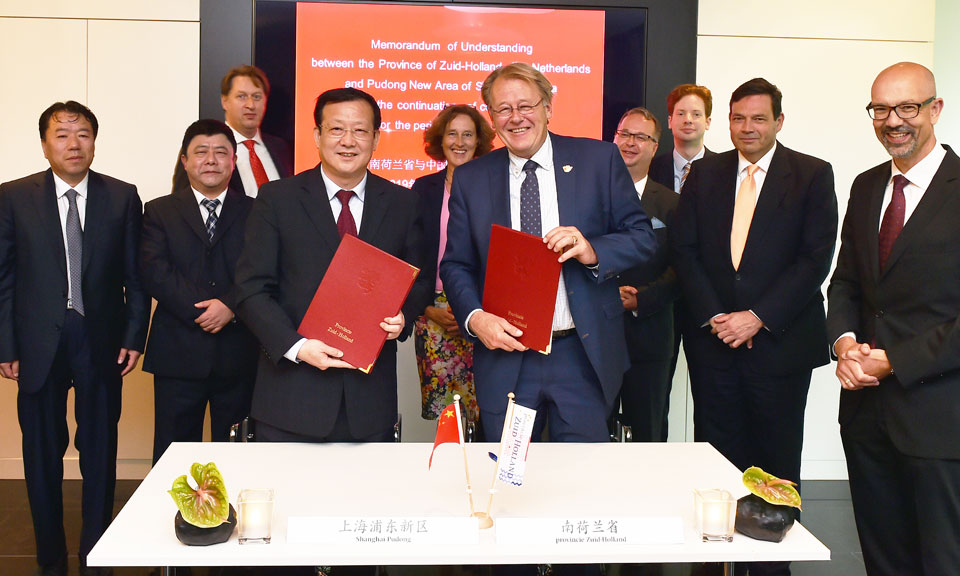 南荷兰省政府与上海浦东新区近日确认其在未来几年的合作。6月14日,雅普-斯密特省长与浦东新区区长特别代表,区人大常委会主任唐周绍先生签署了新一轮的合作协议。 "双方的企业和科研院校都从我们的合作中受益匪浅,代表南荷兰省,我们全心全意支持两地间合作" 雅普说。
Companies from the Chinese urban district Shanghai Pudong and Zuid-Holland confirm their cooperation for the coming years. On Tuesday 14 June, Mr Smit and Mr Tang (President of the People's Congress in Pudong) signed a new cooperation agreement.
15 June 2016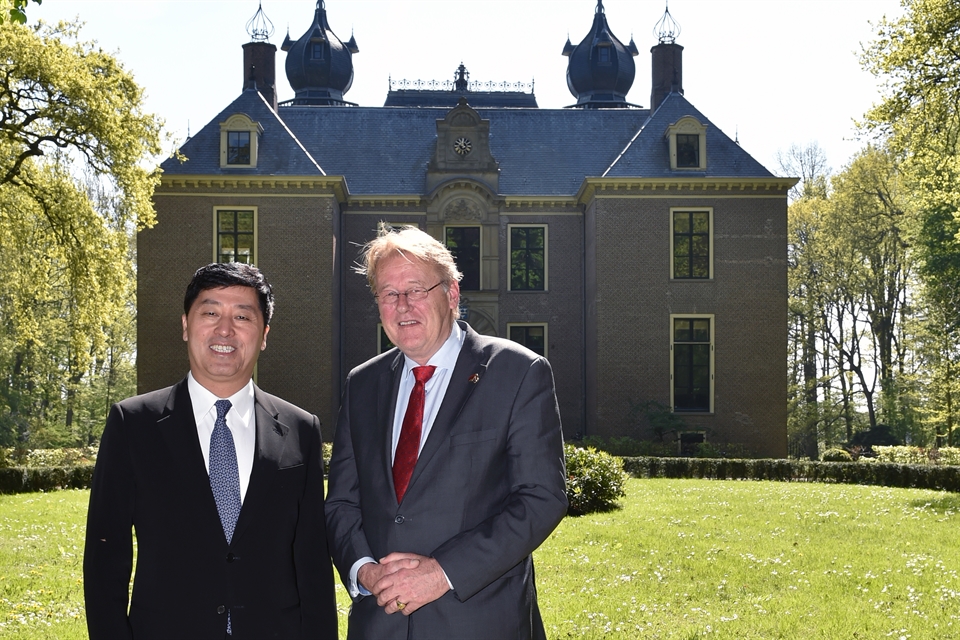 南荷兰省省长雅普-斯密与到访的河北省副省长张杰辉在2016年6月签署了南荷兰省与河北省新一轮的合作备忘录。
Jaap Smit, the King's Commissioner, and Zhang Jiehui, Vice-governor of the Chinese Hebei province, signed a cooperation agreement between the two provinces on 6 May 2016.
6 May 2016