---
Structural Funds and Thematic Funds
European subsidies originate from two types of European funds:
Structural funds that are aimed at regional development. In this respect, the most relevant fund for the province of Zuid-Holland is ERDF, the European Regional Development Fund. Funds from the ERDF are deployed to finance projects within the Kansen voor West II-programme and the Interreg-programmes.

Thematic funds, aimed at specific domains, such as innovation, energy and mobility.
Based on its Europe Strategy, the province of Zuid-Holland has determined five priorities for the period up to 2020. The province (partially) finances the realisation of these goals by using European funds.
Zuid-Holland's role in deploying European funds
The province has three different roles with regard to European funding:
It facilitates businesses, organisations, knowledge institutes and local administrations to obtain European funding.

It manages specific European funds and advises on granting these funds to relevant projects.

It co-finances projects in Zuid-Holland.
The province stimulates project development in the following areas:
Regional economy and innovation
Encouraging industrial research and experimental development (including field labs).

Participation in and financial encouragement of starting and expanding knowledge-driven companies.

Improving the innovation climate and the access or utilisation of research & development knowledge infrastructure by SMEs.
Sustainable agriculture and rural development
Promoting innovation in relation to land-based agriculture.

Promoting biodiversity in nature reserves and agricultural areas.

Realising Natura 2000 tasks and the Water Framework Directive.

Increasing the quality of life in and accessibility of rural areas.
Transition to a low-carbon economy
Promoting sustainability with geothermal energy or geothermal heating.

Promoting the use of biomass for energy.

Coast, water safety and water quality.

Implementation of Delta Programme's sub-programme Coast.

Realising 'PZH

(Provincie Zuid-Holland)

until 2050 - Protected from water'.
European transport networks
Promoting high-quality multi-modal hinterland connections for the Zuidvleugel, the southern part of the Randstad Region.

Strengthening an international logistics core network linked to a national and regional core network.

Facilitating both freight and passenger transport by water.

Making transport and logistics more sustainable.
European investments in Zuid-Holland
From 2007 until 2013, knowledge institutes, businesses and authorities in Zuid-Holland received 1 billion euros in European subsidies for research, development and infrastructure. Approximately half was spent on university research programmes. During Brussels' current financial period, all parties in Zuid-Holland together have already received 250 million euros in European subsidies from 2014 up to 2016. Main sources were European research programmes (FP7 and Horizon2020), area-based subsidies from the ERDF and the TEN-T programme, intended for investment in trans-European infrastructure. The allocation of these resources confirms the region's strength, as projects are selected on the basis of excellence .
Do you have any questions about the possibilities offered by European subsidy programmes? Do you have an idea for a project? Are you looking for project partners and/or co-financing? Please feel free contact us, either by phone or e-mail. Our contact details can be found on the Contact page.

The province of Zuid-Holland is involved in the Interreg programmes North Sea Region, Northwest Europe and Europe, and advises (potential) project participants from the province on taking part in and obtaining funding from the Interreg 2 Seas and Interreg Flanders-The Netherlands programmes.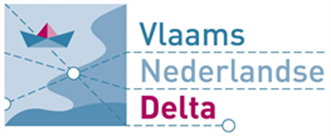 Vlaams-Nederlandse Delta is a Flemish-Dutch partnership: the provinces of Antwerp, North Brabant, East Flanders, West Flanders, Zeeland and Zuid Holland. Their aim is to work with the cities, seaports, businesses and knowledge institutions to facilitate projects for economic-logistical development of the region.

Interreg Europe runs from 2014 to 2020 and helps regional and local governments across Europe to develop and deliver better policy. By creating an environment and opportunities for sharing solutions, Interreg Europe aims to ensure that government investment, innovation and implementation efforts all lead to integrated and sustainable impact.